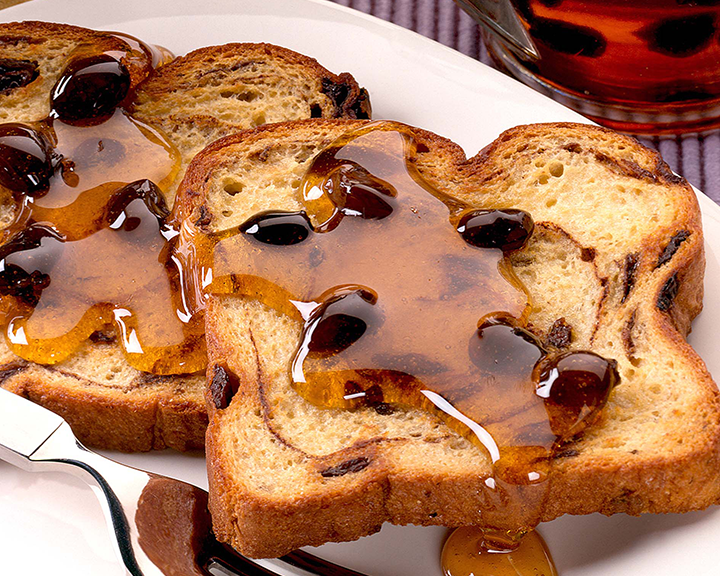 Easy Oven-baked French Toast with Raisin Syrup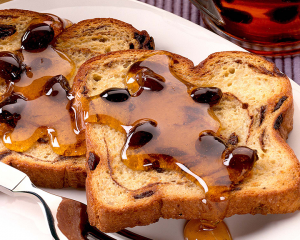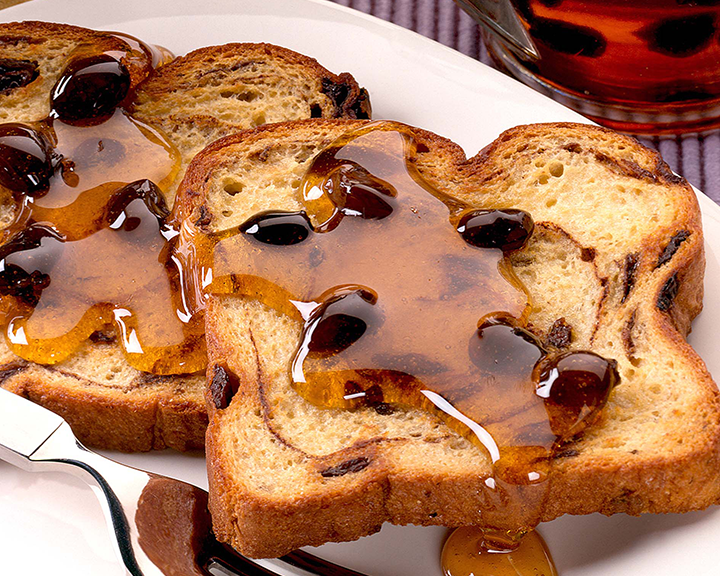 Prep Time

10 min

Cook Time

10 min

Total Time

20 min

Yield

8 slices

Serving Size

1 slice

Energy

210 cal
Ingredients
French Toast
2 eggs
½ Cup milk
½ Teaspoon vanilla
8 slices California raisin bread
Sauce
½ Cup maple flavour syrup
¼ Cup honey
½ Cup California raisins
Procedure
1
Heat oven to 450°F. Generously grease cookie sheet. In shallow bowl, combine eggs, milk and vanilla; blend well. Dip bread in egg/milk mixture to coat well.
2
Arrange on greased cookie sheet.
3
Bake at 450°F for 10 minutes or until golden brown on bottom. Meanwhile, in small saucepan, heat maple syrup, honey and raisins. Serve over French toast.
Nutrition Facts Per Serving

8 servings per container

Serving Size

1 slice

Amount per serving

Calories

210

% Daily Value*

Total Fat

2.5 g

3.21%

Saturated Fat

0.5 g

2.5%

Trans Fat

0 g

Cholesterol

45 mg

15%

Sodium

130 mg

5.65%

Total Carbohydrate

44 g

16%

Dietary Fiber

1 g

3.57%

Total Sugars

28 g

Protein

4 g

8%

Calcium

60 mg

4.62%

Iron

1 mg

5.56%

Potassium

206 mg

4.38%