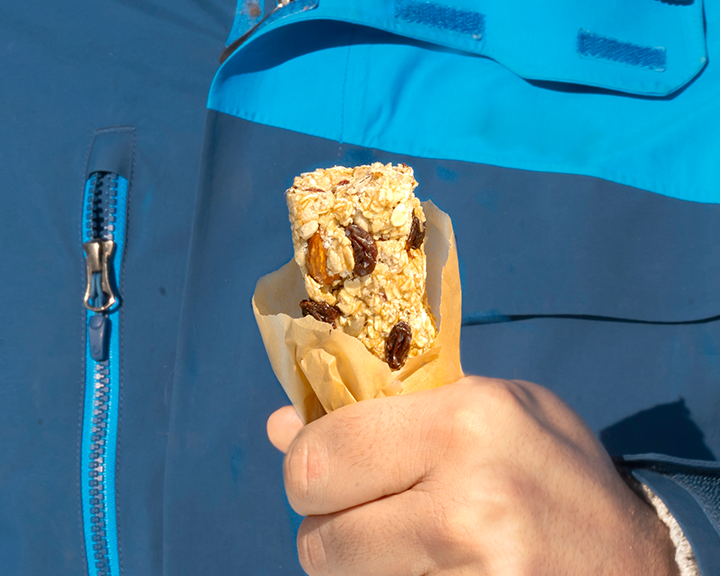 Grab and Go Granola Bars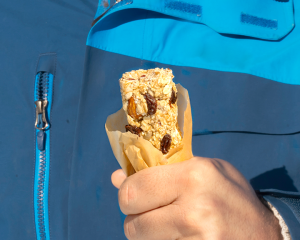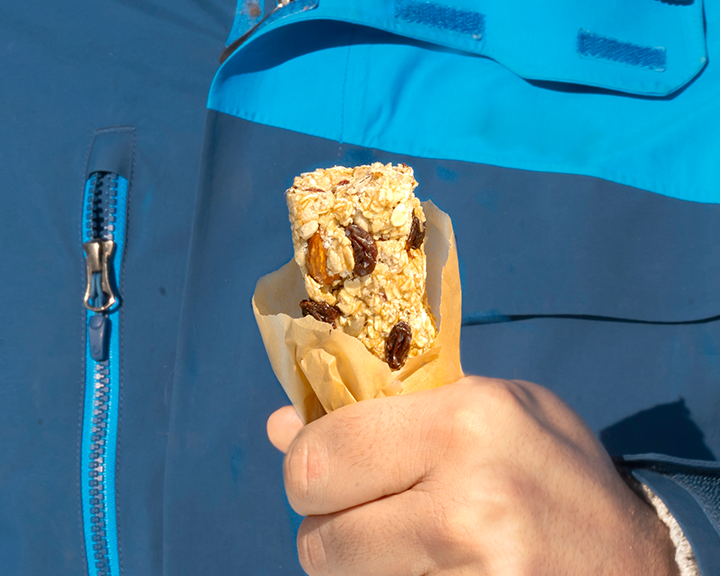 Prep Time

15 min

Cook Time

18 min

Total Time

33 min

Yield

12

Energy

220 cal
Ingredients
1 Cup quick-cooking or old-fashioned oats
1 Cup spoon-size shredded wheat cereal
1 Cup walnuts
1 1/2 Cups California raisins
1/2 Teaspoon ground cinnamon
1/2 Teaspoon salt
2 large eggs
1/4 Cup honey
1 Teaspoon vanilla extract
Optional: 1/4 Cup mini chocolate chips
Procedure
1
Preheat oven to 350°F. Lightly oil or coat an 8×8-inch baking pan with nonstick cooking spray; set aside.
Place oats, shredded wheat, walnuts, raisins, cinnamon and salt in bowl of food processor fitted with steel blade; pulse until mixture resembles dried peas or lentils; set aside. In large bowl, whisk together eggs, honey and vanilla until well blended. Add oat mixture and chocolate chips; stir to combine. Spread mixture evenly in prepared pan.
Bake at 350°F for about 18 minutes, or until golden brown. Cool completely in pan before cutting 3 X 4 into twelve bars.
Nutrition Facts Per Serving

Amount per serving

Calories

220

% Daily Value*

Total Fat

8 g

10.26%

Saturated Fat

1.5 g

7.5%

Trans Fat

0 g

Cholesterol

35 mg

11.67%

Sodium

115 mg

5%

Total Carbohydrate

33 g

12%

Dietary Fiber

3 g

10.71%

Total Sugars

22 g

Protein

6 g

12%

Calcium

31 mg

2.38%

Iron

2 mg

11.11%

Potassium

276 mg

5.87%