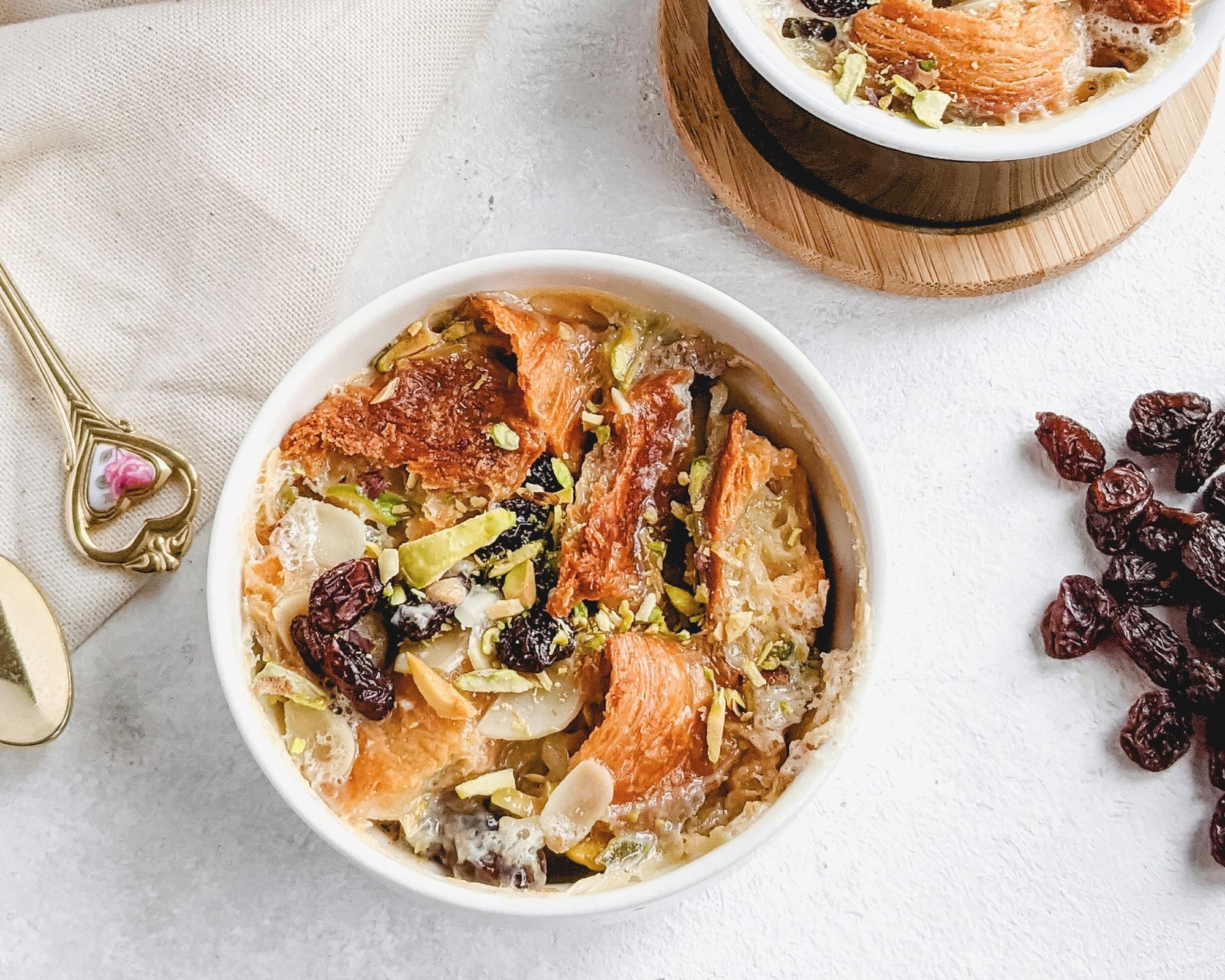 Om Ali (Egyptian-inspired bread pudding with California Raisins)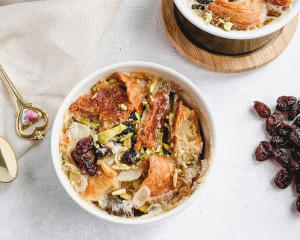 Prep Time

5 min

Cook Time

30 min

Total Time

35 min

Yield

7 mini ramekins

Serving Size

1 mini ramekins
Ingredients
3 cups croissants, roughly torn
250 ml sweetened condensed milk
2 cups milk
1/4 tsp cinnamon
3 smashed cardamom pods
Handful of each to taste, or about a ¼ cup, California raisins, chopped pistachios and sliced almonds
Procedure
1
Bake croissants at 350°F for 15 mins then set aside.
In a saucepan, heat milk, condensed milk, cinnamon, and smashed cardamom pods and bring to a light boil then strain liquid.
To each ramekin, add toasted croissants, pistachios, sliced almonds, California raisins, and top with milk mixture. Do not fill the ramekin to the rim otherwise it will overflow during baking. Instead, pour the liquid about ¾ of the way.
Let this sit for 5 mins to allow croissants to soak up the milk.
Place ramekins on a baking tray and bake in the oven for 20 mins at 350°F.
Serve hot or let cool at room temperature and serve.
Thanks to @lifewithfarihaa for this delicious recipe!
Nutrition Facts Per Serving

Serving Size

1 mini ramekins

Amount per serving

Calories

0

% Daily Value*

Trans Fat

0 g