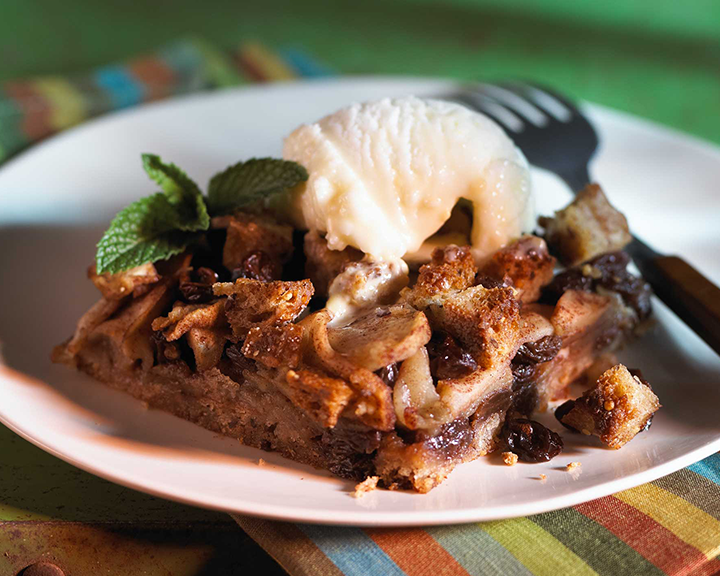 Raisin Apple and Wheat Bake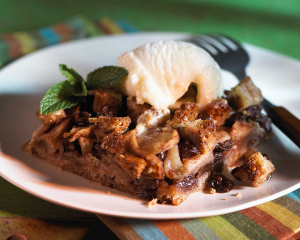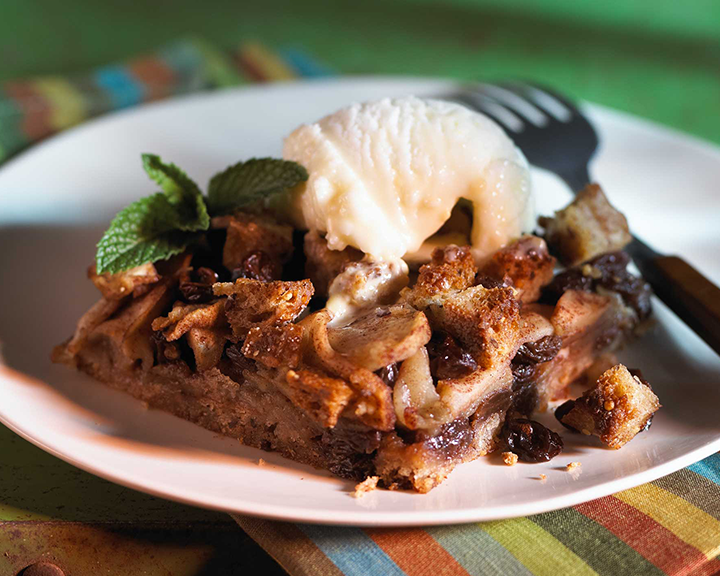 Prep Time

15 min

Yield

9 servings

Serving Size

1 square

Energy

200 cal
Ingredients
4 Slices day-old whole wheat bread
3 Tablespoons butter, melted and divided
4 Granny Smith apples
1/4 cup light brown sugar
1 1/2 Teaspoons ground cinnamon
1/2 teaspoon ground allspice
1/4 teaspoon ground nutmeg
1 teaspoon grated lemon zest
2 tablespoons fresh lemon juice
2 teaspoons vanilla
1 1/2 cups California raisins
6 tablespoons apple juice concentrate
Procedure
1
Preheat oven to 350°F. Divide bread slices into 1/2-inch cubes and measure 3/4 cup into bottom of buttered 9-inch square glass pan. Toss with 1 1/2 tablespoons butter and spread evenly.
Peel and slice apples to measure 3 cups
Turn into mixing bowl and mix together with sugar, spices, lemon zest and juice, vanilla, raisins and concentrate.
Spread evenly over bread cubes in pan and then, spread remaining bread cubes mixed with remaining 1 1/2 tablespoons melted butter on top.
Cover pan with foil and bake at 350°F for 35 minutes. Increase oven temperature to 400°F; uncover pan and bake 20 minutes longer.
Cut 3 X 3 into 9 squares to serve warm. Top with ice cream or yogurt, if desired.
Nutrition Facts Per Serving

9 servings per container

Serving Size

1 square

Amount per serving

Calories

200

% Daily Value*

Total Fat

4.5 g

5.77%

Saturated Fat

2.5 g

12.5%

Trans Fat

0 g

Cholesterol

10 mg

3.33%

Sodium

75 mg

3.26%

Total Carbohydrate

40 g

14.55%

Dietary Fiber

4 g

14.29%

Total Sugars

30 g

Protein

2 g

4%

Calcium

38 mg

2.92%

Iron

1 mg

5.56%

Potassium

322 mg

6.85%