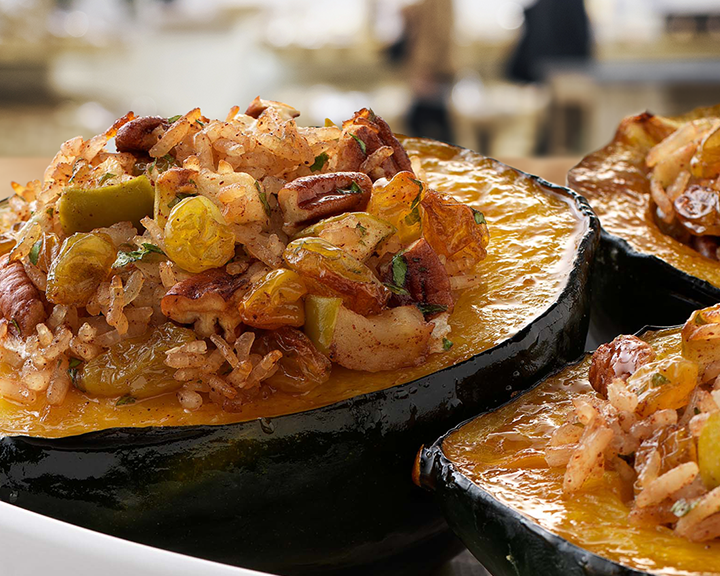 Raisin-Apple Stuffed Squash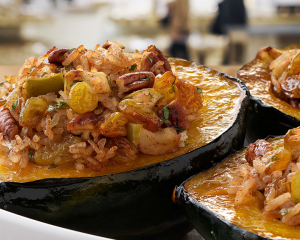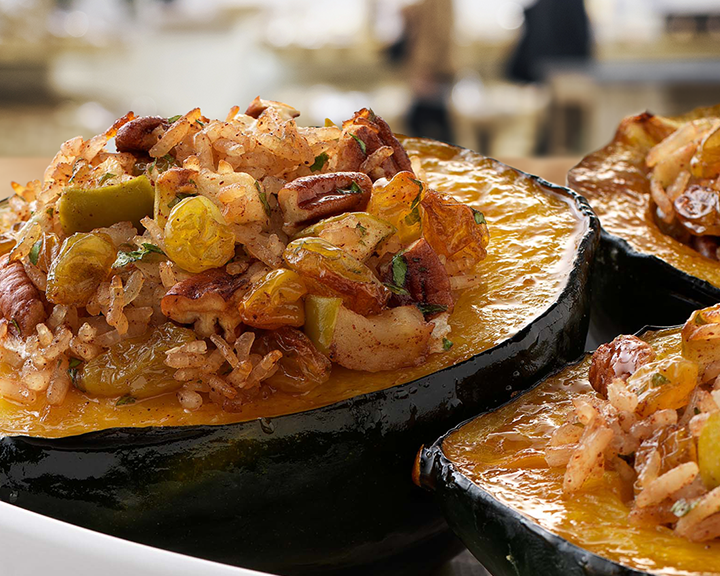 Prep Time

15 min

Cook Time

1 hr

Total Time

1 hr 15 min

Energy

160 cal
Ingredients
1 acorn squash
2 1/2 Tablespoons maple syrup
2/3 Cup cooked rice
1/2 tart apple; peeled, cored and diced
3/4 Cup California golden raisins
2 Teaspoons chopped pecans
1 1/2 Tablespoons chopped onion
1 Teaspoon minced fresh parsley
1 Teaspoon melted butter
1/4 Teaspoon ground cinnamon
Maple syrup, as needed
Procedure
1
Preheat oven to 375°F. Cut squash in half lengthwise and remove seeds. Set aside.
In large bowl, mix maple syrup, rice, apple, raisins, pecans, onion, parsley, butter and cinnamon together well.
Divide and spoon into cavity of squash, mounding as needed to use all the filling.
Arrange on baking sheet and cover with foil.
Bake 1 hour, or until tender.
Drizzle with additional maple syrup. Divide and serve hot.
Nutrition Facts Per Serving

Amount per serving

Calories

160

% Daily Value*

Total Fat

1.5 g

1.92%

Saturated Fat

0 g

0%

Trans Fat

0 g

Cholesterol

0 mg

0%

Sodium

15 mg

0.65%

Total Carbohydrate

36 g

13.09%

Dietary Fiber

3 g

10.71%

Total Sugars

3 g

Protein

2 g

4%

Calcium

40 mg

3.08%

Iron

2 mg

11.11%

Potassium

446 mg

9.49%