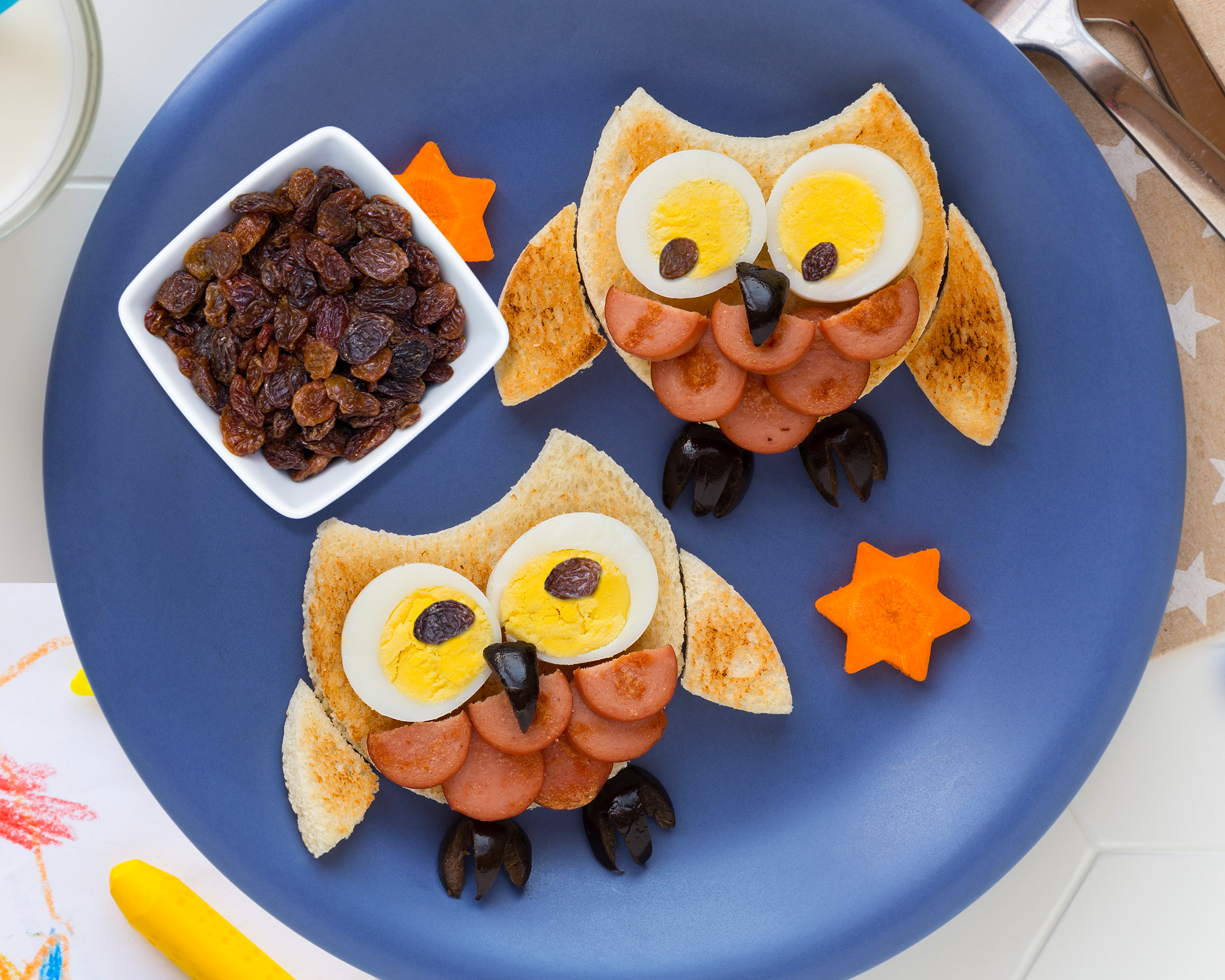 Whooo's Hungry Owls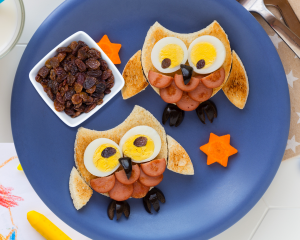 Prep Time

10 min

Cook Time

20 min

Total Time

30 min

Yield

1

Serving Size

1
Ingredients
1 fully cooked smoked sausage
1 egg
1 English muffin
Olives (Pitts removed)
1.2 cup California raisins
Procedure
1
Boil a small pot of water and place the egg into it. Let it boil for 10 minutes. Remove and let cool.
While the egg is boiling, slice up the fully cooked smoked sausage and place in a frying pan on medium heat. Fry slices until lightly done on each side.
Split the English muffin and toast it in the toaster. Once done, use a circular cookie cutter to create two half circles at the top of each English muffin slice. Cut those half circles in two for the owl's wings.
Slice the cooled down hard-boiled egg for the owl's eyes. Top with one raisin per egg slice.
Add the fried smoked sausage slices at the bottom of the owl to create feathers.
Slice triangles at the bottom of two olives to use as the owl's feet and beak.
Then serve with a small bowl of California Raisins!
Nutrition Facts Per Serving

Serving Size

1

Amount per serving

Calories

0

% Daily Value*

Trans Fat

0 g

Cholesterol

0 mg

0%